We recently checked in with the Store Manager at Lowe's in New Castle, Pennsylvania to see how his recognition program is going. Buddy says the program is going great and increasing the friendly competition within his team!
Below are the pictures Buddy sent us, including the most recent sales champion of the month.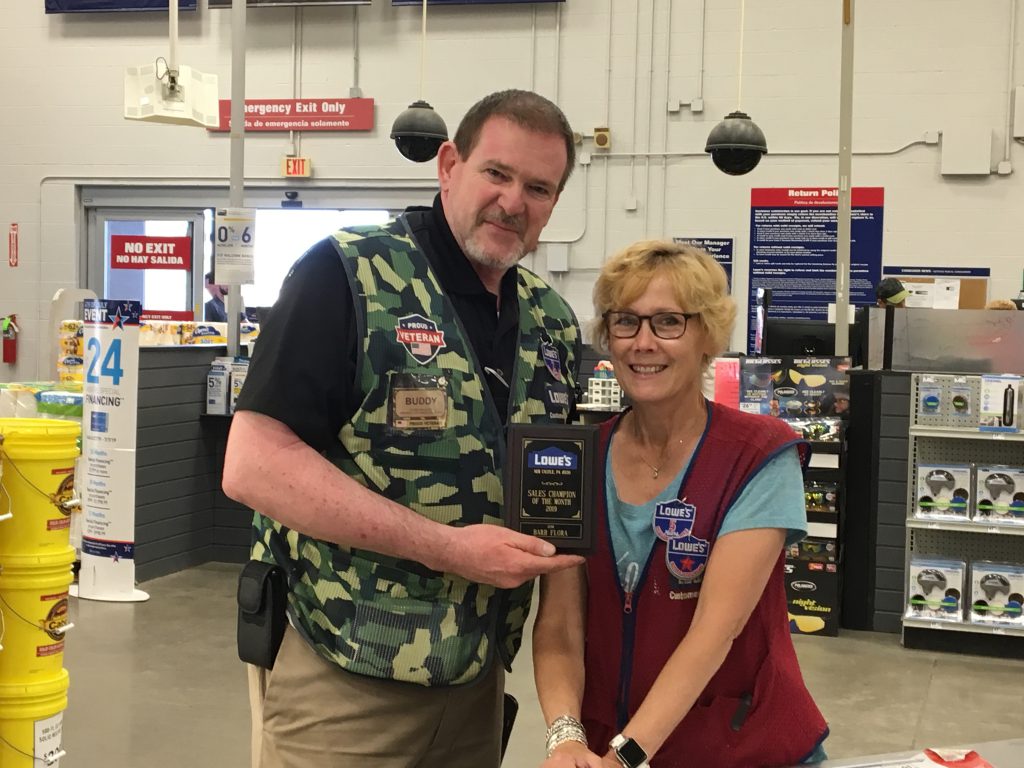 Congrats, Barb!
Here's the wall of champions where the entire team will see who the top-performers are.
"Your actions today determine tomorrow's results. Play like a champion today!"
We love hearing positive feedback from managers like Buddy. It's always a "win" when managers are actively recognizing and engaging their team!
Check out other winners our clients share with us in the Customer Stories section in our Learning Center.
What's your story?
We love hearing how employee recognition is coming to life in your business and seeing pics from client presentations. It gives us a chance to share in the celebration!
Share your stories and send us your pics by either:
Sharing them with your Engagement Coach via phone or email
We may feature you as one of our Customer Stories in our Learning Center, and share it with everyone in our network, too!
Check out more posts from the
MyEmployees Learning Center
---
Peep these recognition tips and tricks and get rolling with employee recognition. Read more here.
Become a top 10% manager in your industry and get the promotion you've always dreamed of with some of the tips and training you'll find HERE.
Get inspired by some of our most successful customers HERE.
Yes, we're unique. Learn all about the fun and adventures that make us who we are HERE.